What a fun Harry Potter Power Hour today! A ton of fun trivia, some amazing guests, and Gryffindor won the day over the other Houses (COMMENT IF YOU'RE GRYFFINDOR!). That was thanks in large part to the winner of the Wizardry Word of the Week on musical.ly: @barryallen9grant_fan! Congrats! (Check out the Wizardry Word of the Week soon to see if you can also guess what it is with the clues in the comments!…)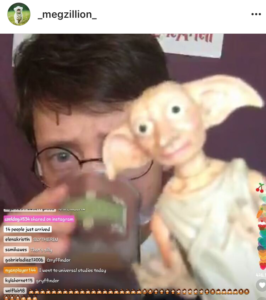 Thanks to IG user @_megzillion_ for capturing Dobby's love of the butterbeer!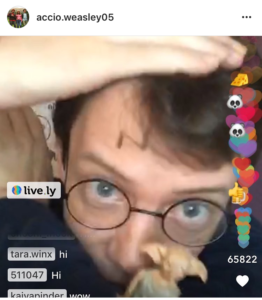 And thanks to IG user @accio.weasley05 for immortalizing the hybrid #DobbyDab / #ScarDab during the live.ly! (which was of course all thanks to musical.ly user @reeaalgood and her Slytherin Dabriel that she sent…)
If you missed out on the fun, make sure you get the live.ly app and watch the Harry Potter Power Hour on Sundays at 4 pm pacific (7 pm eastern)!