Order Your Harry Potter Power Hour T-Shirts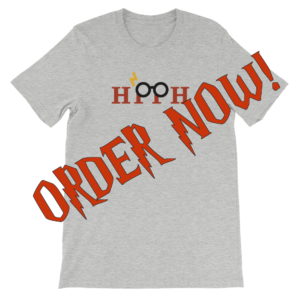 Finally! The Huge Announcement! HPPH T-shirts are now available to order! Click HERE to be the first to order one! No longer do you have to risk your luck by hoping you'd win the HPPH live.ly contests. Now you can show off your Potterhead pride and HPPH Fam status with one of these awesome HPPH t-shirts.
And if you order an HPPH t-shirt before October 20th, you'll be entered to win a deck of Harry Potter Playing Cards! So be one of the first to order a Harry Potter Power Hour t-shirt, and you can wear it while you play some Wizard War with your very own set of HP Cards!